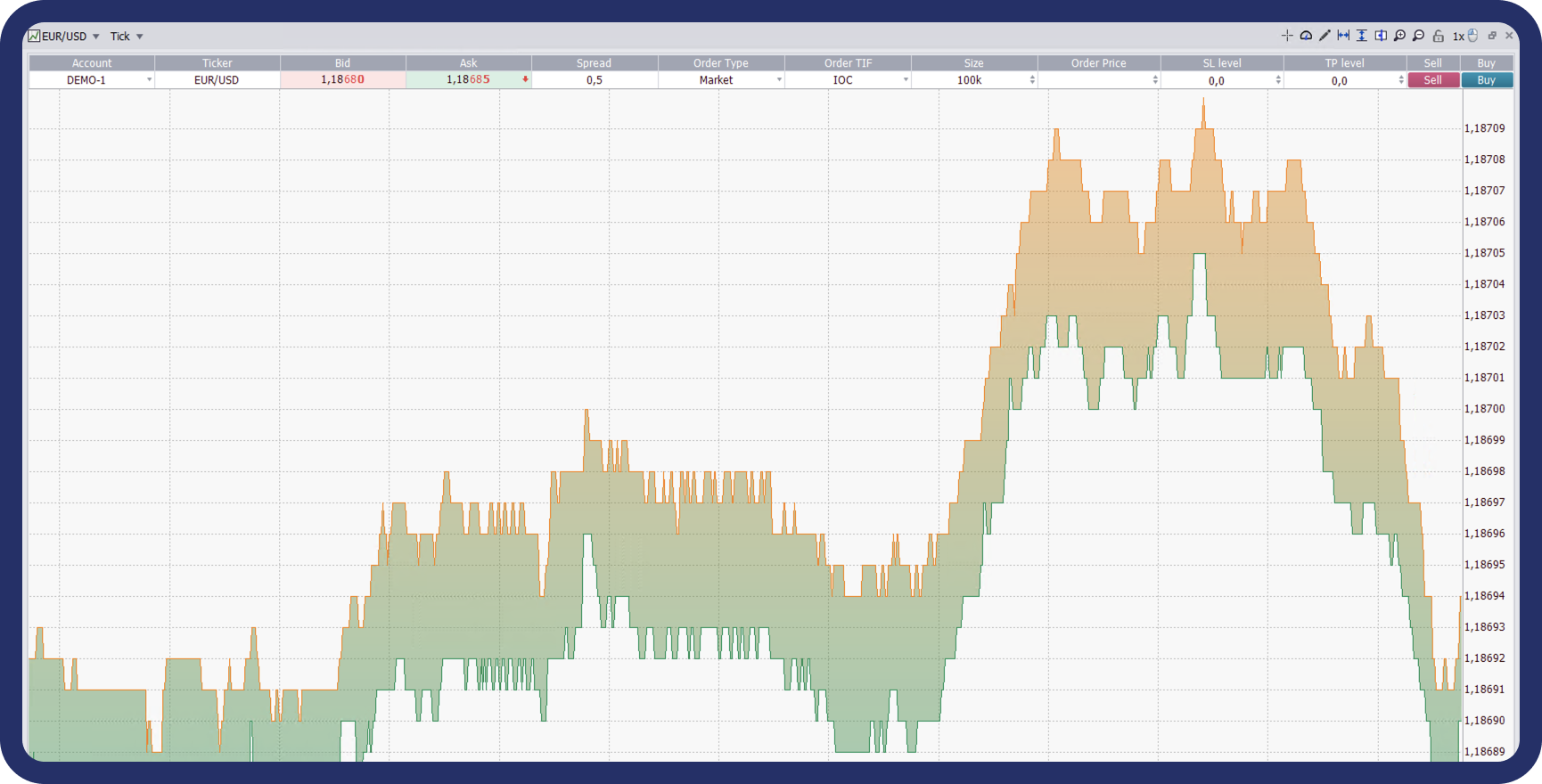 TRADING PLATFORM
The remarkable speed of the trading platform can make trading strategies even more effective. First of all, it facilitates scalping, news, and high-frequency trading.

Unique Features of the Fin++ Trading Platform
The thing is that the platform instantly processes all orders and sends them to liquidity providers at a nanosecond speed. This significantly reduces slippage, provides better quotes, and makes the trading process more efficient.
Diversity of Liquidity Providers
Using our trading platform, you can have instant access to multiple liquidity providers. Today, the Fin++ trading platform offers a single graphical interface to access various liquidity providers.
Effective Order Management
You can open a "Book" of orders and delete all pending orders or close positions at any time. The Fin++ trading platform also allows traders to close positions and delete pending orders by filtering them for specific trading instruments.
One-Click Buying and Selling Trading Instruments
The trading platform allows traders to send limit, stop and market orders with predefined «Stop Loss» and «Take Profit.» As a result, users can change or close positions in one click.
A user can open a limit or stop order simply by moving the «Sell» or «Buy» button to one of the points directly on the chart. This function also allows a trader to modify the order and edit the «Stop Loss» or «Take Profit» right on the chart.